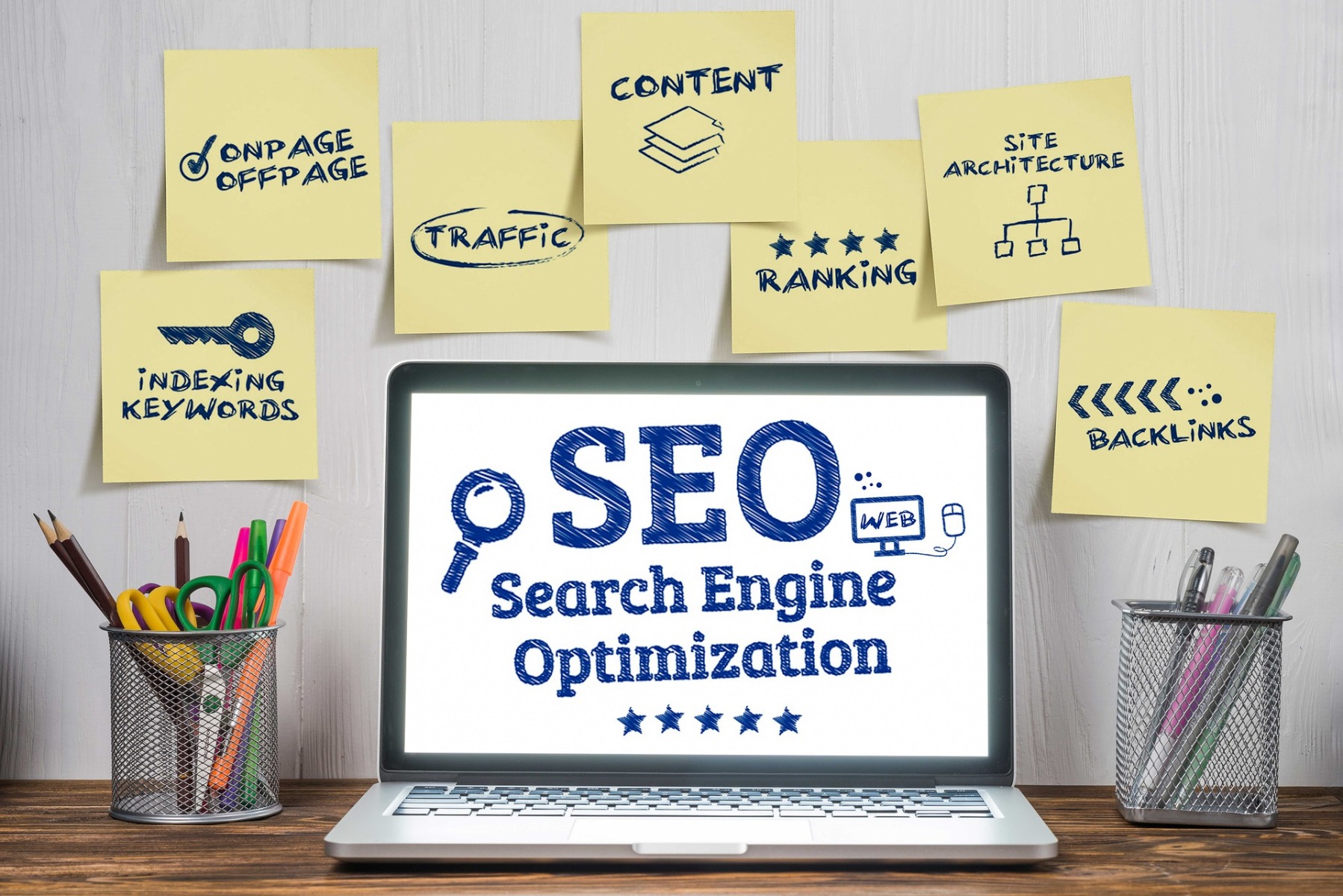 When you have, finally, launched your business you can take half a day off to celebrate but on the next day, you will need to start working even harder to promote it. For online merchants, this situation is no different, if not harder, considering the competition in the eCommerce industry.
One of the components of an online store marketing campaign is promoting its content to make it discoverable by search engines and, consequently, to bring more traffic to your website. While there are common content promotion techniques, Magento 2 has some inherent features that you can use to increase your online store traffic.
The magic word is SEO. SEO is your key to that first page of the search results past which 75% of internet users never look. To get there, you need to optimize your content to make it better discoverable. Let's see what you can do to promote your web store content.
#1 Use keywords
Try to think like your customer - imagine which words they might use to find your store. Using keywords increases your discoverability significantly.
There are many tools that you can use to select the most effective keywords to use in your content. Check, for example, Google Keyword Planner - a free tool that helps you see whether this or that keyword is going to work for you.
Google Keyword Planner will show how often the keyword is used, how its usage frequency changes over time, how your competitors use it. The tool can help you find the keywords that fit your business best and can bring the highest traffic. Using Google Keyword Planner, you can lay down an entire keyword marketing campaign.
#2 Apply canonical tags
In the default configuration, Magento might create duplicate content for your website with several URLs referring to the same piece of content. Duplicate content can reduce your SEO effectiveness, thus we recommend using the Magento configuration options to avoid it by applying canonical tags.
Canonical tags reference the original source of content and prevent duplicate content from being discovered by search engine crawlers. You can enable canonical tags in your Catalog settings on the Magento Admin panel.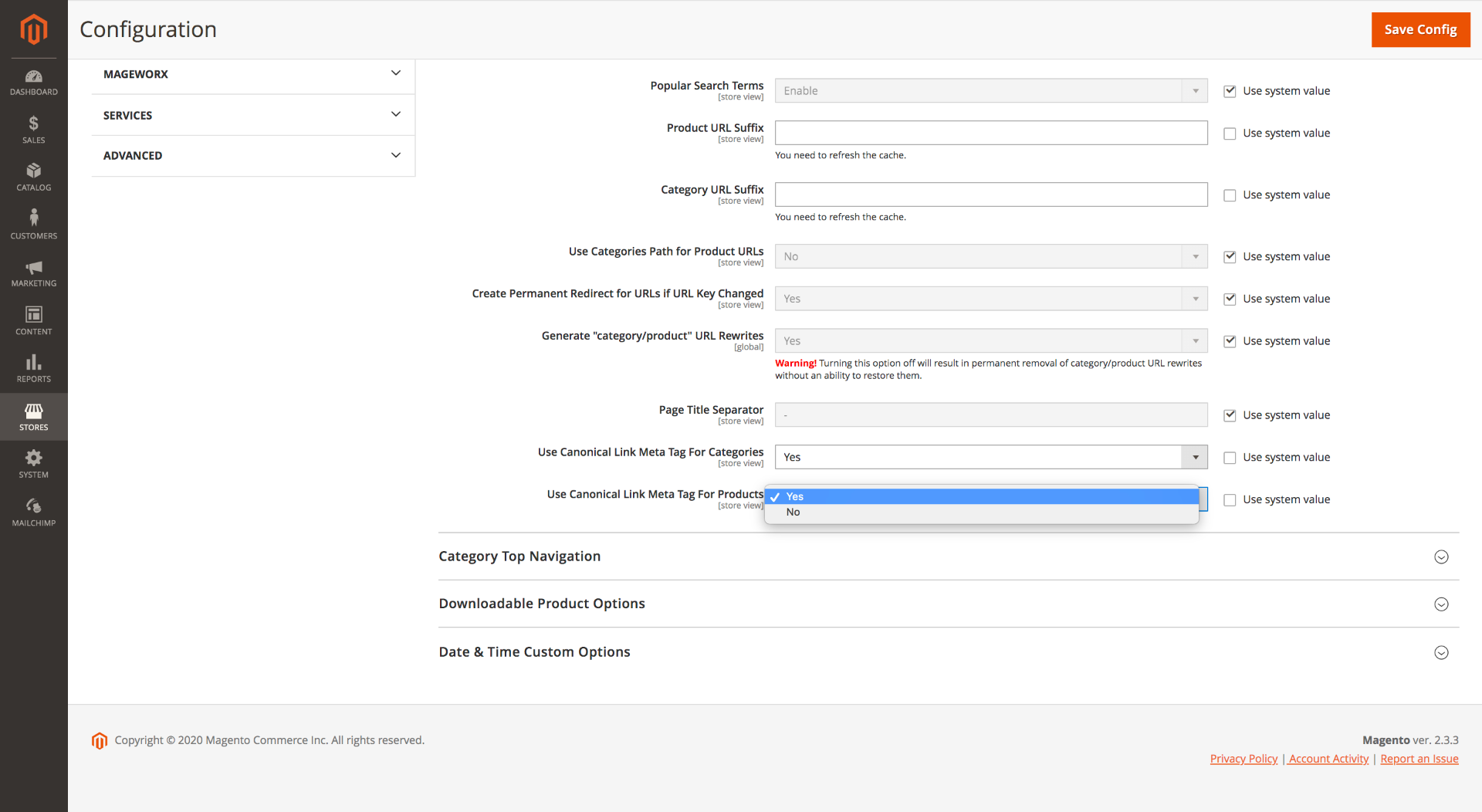 #3 Configure an XML sitemap
A sitemap is a Magento 2 feature that is available out-of-the-box and helps to improve your website indexing by search engines. When you create a sitemap, you indicate the pages and images of your website that should be indexed.
You can configure a sitemap in your Stores setup on the Magento Admin panel. List all content that you wish to be indexed, set the desired update frequency, and generate the sitemap. When it is ready, submit it to search engines for indexing.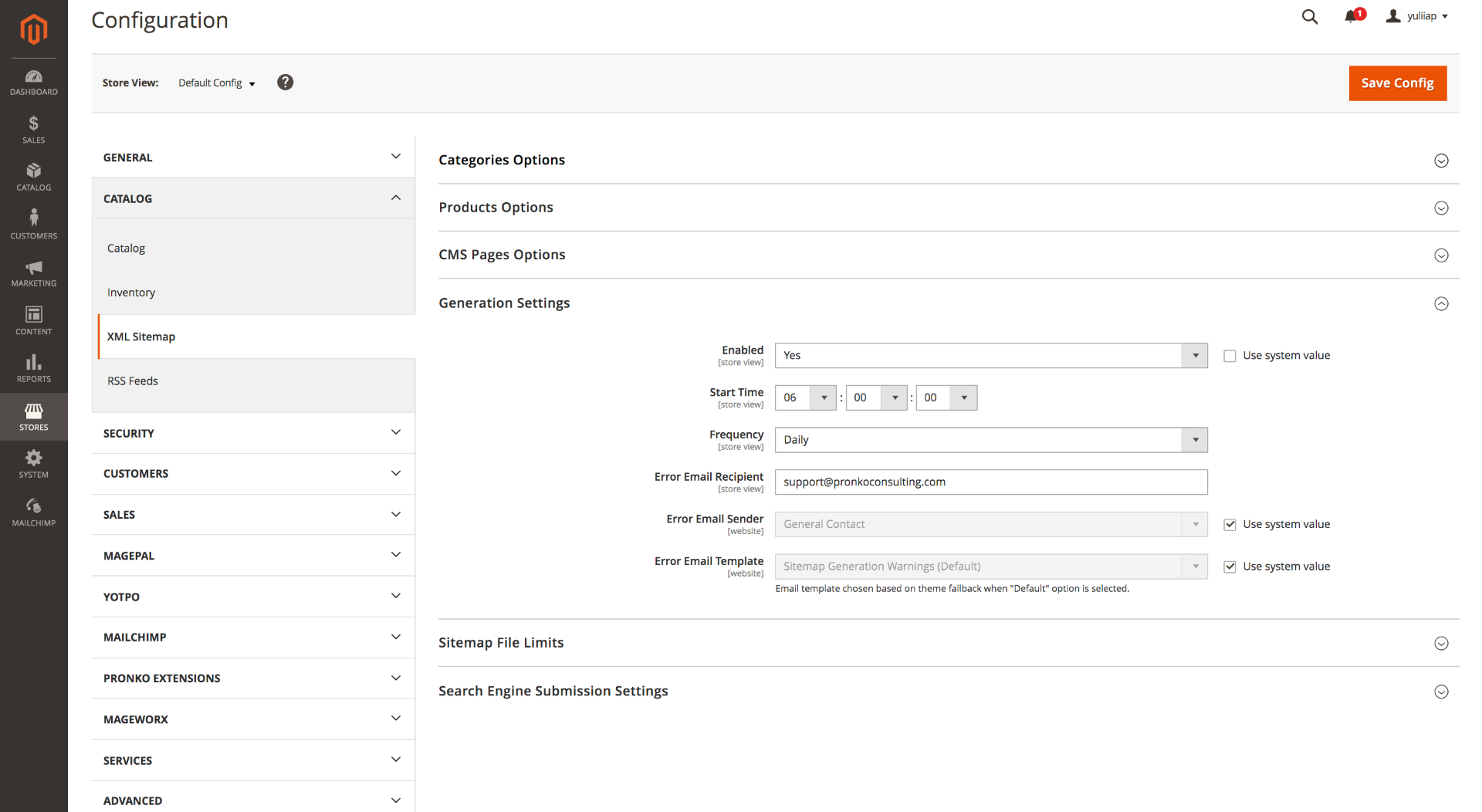 #4 Include a blog in your online store
Blogs are great for using keywords, links, and other useful content that you want to be discoverable. Start a blog as one of the pages of your Magento web store and use it as a platform for various meaningful content.
You can reference your products, include URLs to our other pages, place keywords strategically to target your customer audience better. You can also use your blog to post interesting and engaging content for your customers and visitors to enjoy - after all, this is what blogs are for!
A blog is also a perfect space for backlinking to other pieces of your content. In a blog, you can build a whole system of links between your pages, product references, other blog posts. In addition, blogs are a good source of leads.
#5 Maintain your website performance
Your website traffic and conversion rate depend not only on your content but on the speed and performance, too. Nowadays, people are too impatient to wait for slowly loading websites and would rather close the page than waste their time.
Website performance depends on many factors - the hosting provider, software version, image sizes. Maintaining an optimal performance is an ongoing process - you need not only set up your website properly but monitor and update it continuously. If you do not have an expert administrator in your team, we recommend that you contract a professional company that can take over the website maintenance for you and ensure that its loading speed is always acceptable. This way, your content promotion measures will also yield better results bringing more customers to your online store.